The High Court has criticised the Kenya Revenue Authority's decision to ban Kenyan businessmen, CEOs and other executives who are deemed to be tax cheats from flying out of the country. 
Justice James Makau, ruling in a case filed by a CEO of a local company, said that KRA did not follow the correct procedure in the case.
He faulted that the taxman's travel bans were for unlimited periods and did not give the targeted individuals a chance to defend themselves.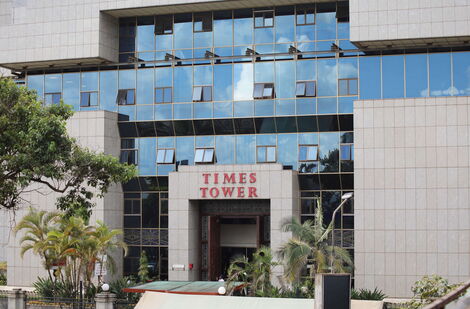 Times Towers in Nairobi which houses Kenya Revenue Authority's head office. Thursday, February 20, 2020
Simon Kiragu
Kenyans.co.ke
The authority did not also include the tax claim sought from the CEO in the Departure Prohibition Order. 
"The drafters of the Tax Procedure Act must have been alive to the fact that the 1st respondent (KRA) would be tempted to abuse its power under the act and the reason why certain mandatory recruitments were provided for with respect to a Departure Prohibition Order," Justice Makau noted. 
"If such powers are not checked, this would amount to confining the petitioner in the country and will result in him being unable to attend to his business interest spanning the African region or elsewhere," he added. 
In the case before him, he ruled that the taxman had violated the CEO's rights and ordered KRA to pay him Ksh 3 million in damages. 
In recent times, KRA has heightened its fight against tax evasion by going after 1,309 companies and wealthy individuals who owe the taxman Ksh 259 billion.
KRA enforcement unit has been using various sources to pursue suspected tax cheats, among them bank statements, import records, water bills and data from the Kenya Civil Aviation Authority which reveals individuals who own assets such as helicopters. 
"We lose money every year and the entities mentioned have been earmarked for further investigations and legal action for non-compliance.
"To mitigate against these crimes, tax authorities and government agencies dealing in financial investigations have heightened efforts to outsmart the tax cheats," KRA Commissioner General James Mburu stated in a past notice seen by Kenyans.co.ke.
If the process to nab the 1,309 tax evaders is executed successfully, it will be the biggest crackdown on high net worth business people.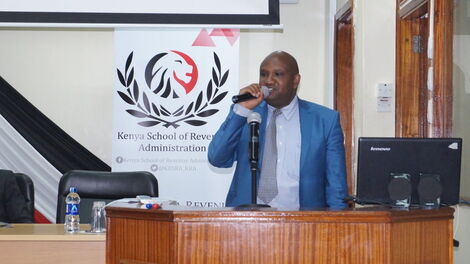 KRA Boss James Githii Mburu speaks at a conference in 2019
Twitter