Former radio presenter Karungo Thang'wa has narrated that journalists suffered after Kameme FM founder Rose Kimotho sold the station.
Speaking to renowned radio presenter Jeff Kuria, Karungo narrated his personal experience where he had been offered a contract at the media house by Ms Kimotho, but it was turned down once she handed over the station to the new management.
"Ms Kimotho had contacted me while I was working in China and offered me Ksh400,000 to work at the station when I came back from the country," he narrated.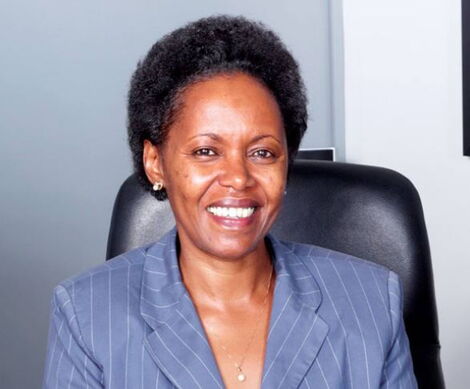 Stones TV Managing director Rose Kimotho
Twitter
However, when Karungo flew back to the country and visited the station, he got to learn that Kimotho had already handed it over.
"When Rose left, she handed the station over to someone who made journalists really suffer. When I gave him my contract, he said that it had been signed by Rose, who no longer worked in the company," he added.
The presenter tried to argue his case but the new management could hear non of his pleas.
"He told me that my letter had not indicated when exactly I would start working at the station. Hence, I ended up leaving China for a job I did not even clinch," he continued.
"The man later got fired."
Karungo used the money that he had saved up while in China to start a printing business.
As fate would have it, the printing business thrust him into a political career after he observed that he was more exposed than most of his clients who were politicians making campaign posters. 
"I thought to myself, if I can help these people upgrade their campaign materials and I have more exposure, why not vie myself and run my own campaign?" he recalled. 
Kimotho is the founder and Managing Director of Regional Reach Limited,  a company that launched Kameme FM in 1999 – the first vernacular FM station in Kenya. 
In 2007, she founded K24 – the first news-only television channel in Kenya and was awarded Moran of the Burning Spear (M.B.S.) by President Mwai Kibaki in December 2003. 
Citizen TV news anchor Jeff Koinange and media boss Rose Kimotho at Emori hotel on Friday, November 13.
Facebook