The Kenya Defense Forces (KDF) has rejected the government's proposal to privatize the Kenya Meat Commission (KMC). 
Joseph Koskey, Privatization Commission Chief Executive told the National Assembly's Finance Committee that he has received a letter from the Ministry of Defense to halt the plan to sell KMC.
"Last month, we received a letter from the Ministry of Defence asking that we remove the Kenya Meat Commission from the list of the privatisation programme," said Koskey.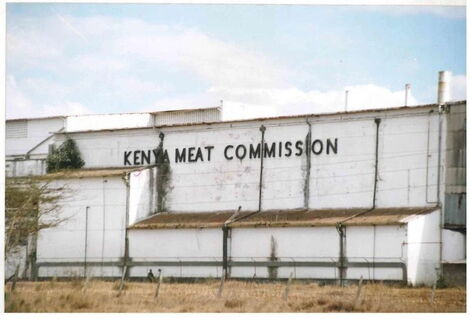 The Kenya Meat Commission plantation in Athi River, Machakos County
File
The military is set to revive the meat processor by pumping cash to the state-owned enterprise after Treasury allocated the defense ministry a supplementary budget of Ksh4 billion.
In both the last and current financial year, the government allocated Ksh80 million into the meat factory in efforts to revive and upgrade it.
The meat factory was transferred to the KDF in September 2020, to boost operations but later the government put KMC among other 26 parastatals for sale to investors.
According to the state, the sale of  KMC would make the meat factory economically viable and boost the export of animal products.
However, the transfer directive was challenged after the Law Society of Kenya (LSK) filed a petition court contesting the legality of the transfer of KMC to Kenya Defense Forces.
LSK had argued that the responsibilities of the parastatal could not be transferred without an amendment to the Kenya Meat Commission Act.
In February, Justice Anthony Mrima ruled that the transfer was against Article 10 of the Constitution for lack of public participation.
The court issued a ruling directing the Ministry of Agriculture and the Attorney-General to regularize the transfer of the KMC to the military within 90 days.
Despite the Court ruling, President Uhuru Kenyatta reassigned the roles of KMC to KDF through an executive order.
KDF officers during a previous pass-out parade
Twitter