A woman and her daughter were arrested on Tuesday, March 2, in Bungoma County, by the Directorate of Criminal Investigations (DCI) in connection with the theft of a child in Nairobi.
47-yr-old Grace Akinyi Misiani and Nelly Achieng Misiani, 30, were arrested in connection to an incident where a 27-year-old mother had her 3-month old baby stolen from her house in Nairobi on February 15.
Police said that the woman had left her baby sleeping in the house to go and fetch water, only to return a few minutes later to find the baby missing.
The child would later be traced to Bungoma, inside a house said to belong to Akinyi's 21-year-old son, whom police identified as Tony Rogers Ochieng.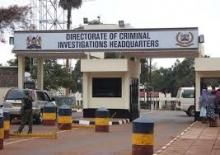 An image taken outside the DCI headquarters
File
Upon ransacking the house, the detectives allegedly found a blank birth notification certificate and payment receipt from a fictitious health facility.
After further investigations, the detectives found out that Misiani's daughter, also a suspect, was married to a health worker in Busia, and had allegedly terminated a 4-month pregnancy, but made her husband believe he would soon be a father.
The three, Akinyi and her two children had allegedly planned to steal another baby earlier, but their attempts failed, before moving to Nairobi.
Without knowing that the DCI was still on their case, the suspects left Nairobi for Bungoma with the stolen baby where they were arrested.
The two had been putting pressure on Achieng's husband to send them money to clear her "hospital bill"  after a "safe delivery".
The rescued child is currently under the care of the Child Protection Unit pending identification and collection by the parents.
Detectives have since launched investigations to determine whether a two-year-old girl that lives with Achieng and her husband was born to them since her birth certificate appeared suspicious.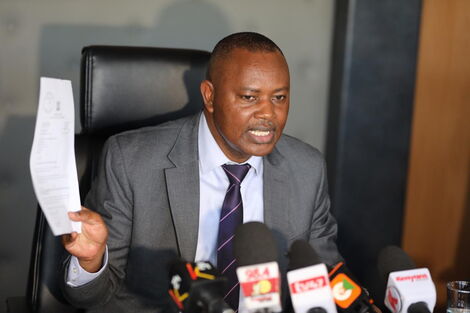 DCI Boss George Kinoti Speaking during a press conference at DCI headquarters on March 5, 2020.
Simon Kiragu
Kenyans.co.ke