Former Nairobi County Women Representative, Rachel Shebesh, has opened up about battling bipolar disorder, a mental condition that causes extreme mood swings.
The former women representative was speaking during the Kenya Ni Mimi, a government initiative that gives Kenyans the opportunity to engage one on one with the government, dialogue –Upper Eastern Edition that was held on February 28.
The former Nairobi County women representative said that she fought the disease by accepting that she had it and then seeking professional help.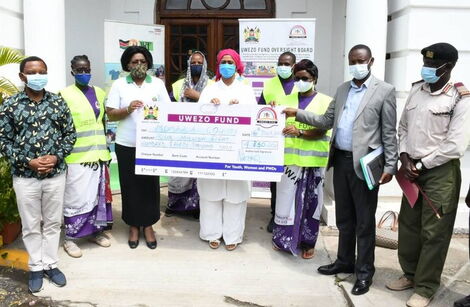 Chief Administrative Secretary Hon. Rachel Shebesh (third left) presents Affirmative Fund Cheque from Uwezo Fund worth over Ksh. 4.8 million to various youth, women and Persons Living with Disability groups in Mombasa County in July 2020
File
"Number one was to acknowledge it and then number two was to go for help," Shebesh stated.
She added that the disease almost took her life after she went through a year of depression.   
"It almost took my life. I went into depression for a year plus where I could not move, communicate or do much," Shebesh said.
Speaking during the same event Nadia Hussein, Cabinet Administrative Secretary(CAS) ICT, said that she was passionate about mental health because she had experienced post traumatic disorder.
"A lot of people used to ask me why I am passionate about mental health. Mine is because of numerous reasons but the top of it all is because I experienced post-traumatic stress disorder," the CAS said.
According to health line, a website that offers medical information and health advice, bipolar is a mental illness marked by extreme shifts in mood. Bipolar disorder is also known as bipolar disease or manic depression.
People affected by this disease may have trouble managing day to day tasks like going to work, maintaining relationships and going to school. The disease is classified into bipolar 1, bipolar 2, rapid cycling and cyclothymic disorder.
A study conducted by the National Library of Medicine listed bipolar among major depressive disorders with nine percent of mental health patients having one form of bipolar. Agoraphobia topped the list at sixteen point seven percent, followed by pain disorder at twelve point five percent and generalized anxiety disorder at nine point three percent.
Many Kenyans including Conjestina Achieng' have suffered from mental illness but have been unable to access medical care due to the high cost of treatment.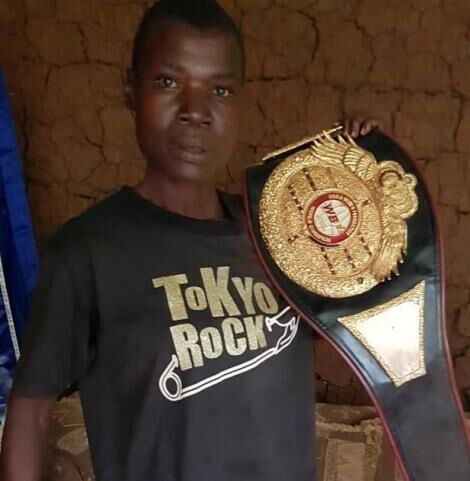 Award winning boxer Conjestina Achieng' poses for a photo after being visited by journalist Carol Radull on December 10 2020
File