Nairobi County Government is in the process of introducing new tax measures expected to affect all city families and businesses.
A report by The Standard on Monday, November 16, indicated that that families living in Nairobi would be expected to part with Ksh 2,000 fire certificates charge annually.
Governor Mike Sonko is seeking to raise more money to finance county's Ksh34.7 billion budget.
Also affected in the new tax proposal will be large and medium professional bodies that will be expected to pay Ksh 20,000 and Ksh 6,000 respectively for the same tax bracket.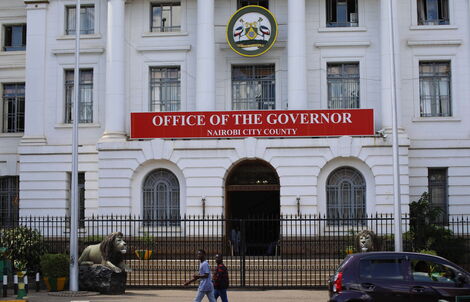 City Hall front entrance in Nairobi City. Thursday, February 20, 2020. The building houses the Nairobi County Assembly.
Simon Kiragu
Kenyans.co.ke
Chemists will also be expected to set aside Ksh 12,000 (large) and Ksh 6,000 (medium) as fire certificates charge.
Also affected will be institutions that store inflammable materials such as petrol which will be expected to part with Ksh 6,000. This businesses include LPG gas sellers.
Other forms of taxes are expected to be revised upwards including Malls, which pay Ksh25,000 for fire certificates will be required to pay Ksh 100,000.
Private garbage collectors will be expected to foot their taxes depending on the number of trucks they operate, with those running between one and four trucks to pay Ksh40,000, while those with 11 trucks required to pay Ksh 30,000
The trucks previously paid a flat rate of Ksh 20,000.
The new tax proposals have been presented before the Nairobi County Assembly and are awaiting the second reading.
Finance, Budget and Appropriations committee chair Robert Mbatia, however, poked holes in the new tax measures claiming that most of them were unrealistic.
"Yes, we want to collect revenue to finance our operations, but we have to ask ourselves whether the contents of the Bill are really practical?
"We cannot touch them until they unpack it for us. Once that is done, we will seek views from the public and later present the budget to the House with amendments," stated Mbatia.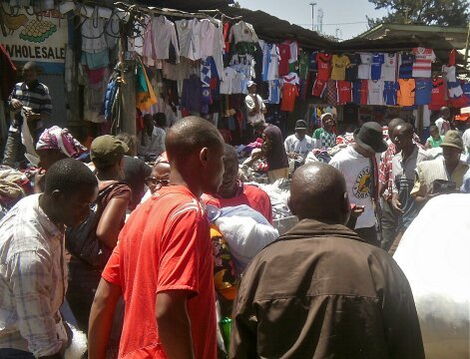 Traders pictured in Gikomba Market, Nairobi.
File