Some suspects linked to a Ksh4.1 billion scandal in Kisumu are set to be turned into witnesses by the state.
A high-ranking official from the Office of the Director of Public Prosecutions told Kenyans.co.ke that the state resorted to the move after evidence could not link them directly to Lake Basin Development Authority (LBDA) Mall scandal.
Earlier reports had indicated that the suspects were to walk free after the ODPP dropped charges against them.
Special prosecutor James Kihara had earlier recommended to have some of the suspects turned into state witnesses.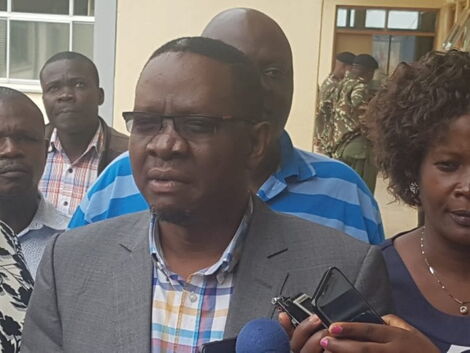 Former Kisumu County Assembly Speaker Onyango Oloo.
Citizen Digital
"The team handling the case has gone through the evidence and realised that some of the accused should not have been charged and should have been treated as prosecution witnesses.
"We sent a recommendation to the DPP to withdraw the charges against them," The Standard newspaper quoted Kihara.
Bobasi MP Innocent Momanyi, former Kisumu County Assembly Speaker Onyango Oloo, LBDA Managing Director Peter Abok and Edermann Properties Ltd directors Zhang Jing and John Zeyun Yang are some of the individuals facing charges in the matter.
Investigations by the Ethics and Anti-corruption Commission(EACC) into the scandal were launched following a complaint received on July 28, 2015, that the cost of the LBDA mall had been inflated from Ksh2.5 billion to Ksh4.1 billion.
The ODPP, in 2019, stated that the investigations had unearthed amongst many irregularities, collusion between some Board members of the LBDA and Erdemann Properties Limited.
The directors of the company allegedly bribed the former Kisumu County Assembly speaker to the tune of Ksh17 million and other properties in a bid to inflate the cost of the project to the company's benefit.
Also implicated in the bribery allegations was George Omollo Odawa, a former chairman of the Finance and Establishment Committee of the LBDA who is said to have received Ksh12 Million.
The LBDA management reportedly advertised for the construction of the mall, and even after learning that the three firms that applied were not in a position to carry through with the contract, they awarded one of them the tenders in 2013.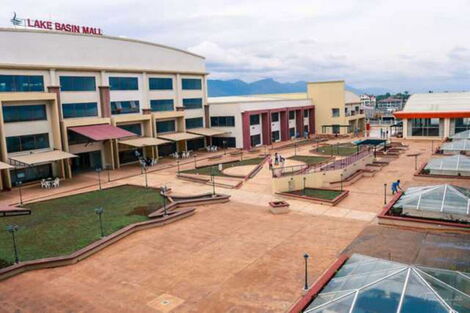 The troubled Lake Basin Development Authority (LBDA) Mall in Kisumu
Daily Nation