Three multi-billion infrastructure projects including the Ksh28 billion Dongo Kundu Bypass project, Standard Gauge Railway (SGR) and the secondary runway at the Moi International Airport are at risk of being damaged by landslide.
The landslides are said to have led to the damage of parts of the projects and putting lives at risk.
Speaking from Mombasa International Airport, the Parliamentary Transport Committee David Pkosing, expressed fears that the landslides posed a unique problem that would lead to the damage of the flagship projects.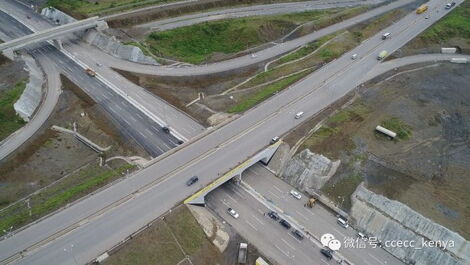 A section o phase one of the Dongo-Kundu Bypass
File
"The airport is also threatened; the secondary runway is endangered," Pkosing stated.
"Something must be done urgently. Failure to which, in another five years, we might lose 25 percent of the Moi Airport runway, making it unviable. We must allow water to go to the sea. We can't oppose nature. Anything short of this, we will lose the airport," he added.
Pkosing was on an assessment tour to the Coast region to oversee projects that are ongoing in the area.
At the airport, the chairman stated that the southern and western parts were facing grave danger, adding that works were ongoing at the northern side of the airport.
Pkosing noted that the natural flow of water had been blocked, urging the relevant authorities to urgently look into the situation.
"We have appealed to KeNHA, Kenya Railways and KAA to meet for multi-sectoral thinking to secure the airport runway, the Dongo Kundu bypass and the SGR. We have asked our engineers to study the water drainage system and see whether we can have piping to drain the water directly into the ocean," he stated.
The Dongo Kundu is set to ease traffic pressure on the Likoni Ferry and decongest Mombasa Island. 
In July, KeNHA closed Miritini- Mwache-Kipevu road, a section of the Mombasa Southern bypass, after it developed cracks.
"A limited section of the cut slope along the said road and adjacent to the Moi International Airport fenceline has been observed to exhibit movement as a result of previous moisture ingress and unfavourable subsurface conditions," KeNHA Director-General Peter Mundinia stated.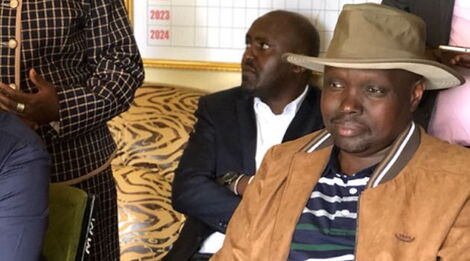 National Assembly Transport and Public Works Committee Chairman David Pkosing
Facebook