The youngest commissioner at the National Cohesion & Integration Commission (NCIC) Wambui Nyutu surprised her parents with two brand new cars to celebrate their birthdays.
The lawyer unveilled the gifts during a special party meant to celebrate her parents on Saturday, November 14.
She disclosed that her father was turning 60 years old on Sunday, November 15, while her mother had turned 57 years old on Wednesday, November 11.
She explained that the family decided to give back to their parents because they had sacrificed a lot for them.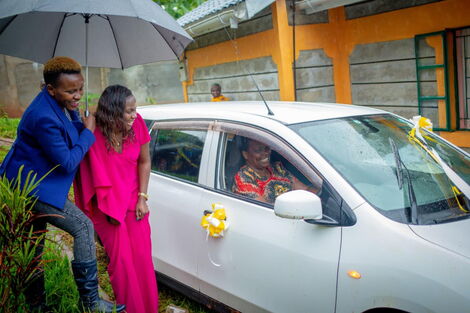 NCIC Commissioner Wambui Nyutu's mother in her new car on Saturday, November 14, 2020.
Facebook
"Today is a special day because my dad turns 60 and my mum turned 57 on Wednesday. Together with family & friends, we held a beautiful party yesterday full of wonderful gift surprises.
"Parents sacrifice a lot so we get a comfortable life. We can never afford to ignore that fact when we finally start affording to fend for ourselves. We must always give back when it's time. Happy birthday to my two wonderful parents," stated Nyutu.
Our calls to the commissioner for a comment over the gifts, however, went unanswered.
So moving were the gifts that photos showed the father shed tears of joy as he accepted his gift.
Nyutu was  appointed commissioner at the NCIC by Uhuru in October 2019.
Prior to her appointment, Nyutu who was a member of the Student Organisation of Nairobi University (SONU), served as a Director of the National Irrigation Board (NIB).
Nyutu studied law at the University of Nairobi and she was among the recipients of the 2018 Head of State commendations after President Kenyatta conferred her with the honour of The Order of the Grand Warrior of Kenya.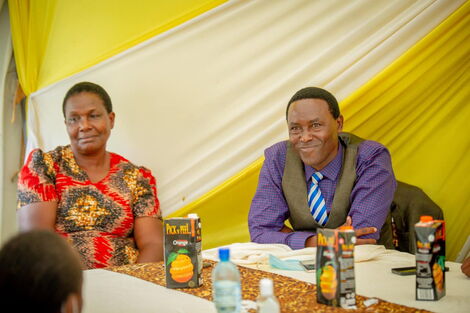 NCIC Commissioner Wambui Nyutu's mother and father during the party on Saturday, November 14, 2020.
Facebook