– Zari Hassan was angered by followers who kept insisting Diamond bought her new car
– She agreed that her baby daddy contributed towards her Bentley purchase but he did not pay the whole amount
– She said she used her own money to clear the cost
Behind every successful woman is a bunch of lazy men and women wondering who she slept with, Zari Hassan.
Ugandan socialite Zari has asked her followers and the greater social media fraternity to stop assuming that Diamond Platnumz bought her a brand new Bentley.
The Ugandan beauty who flaunted a photo of a lovely, baby blue Bentley on her Instagram earlier thanked her baby daddy for helping her get a car.
After people questioned her on why she kept taking expensive gifts from her former nemesis and father of her two children, Zari got peeved.
The single mum then blurted out that the powerful machine was never purchased by the Bongo singer.
Instead, he just helped her raise the needed amount to purchase the vehicle.
In an angry comment on Instagram, the mother of five exclaimed that the Bentley was never a gift from her former lover fondly known as Baba T.
"It is not from Baba T. Get your facts right. Do you not understand what top up means? He contributed towards the purchase. I paid for my car, he did not pay the whole amount," Zari said.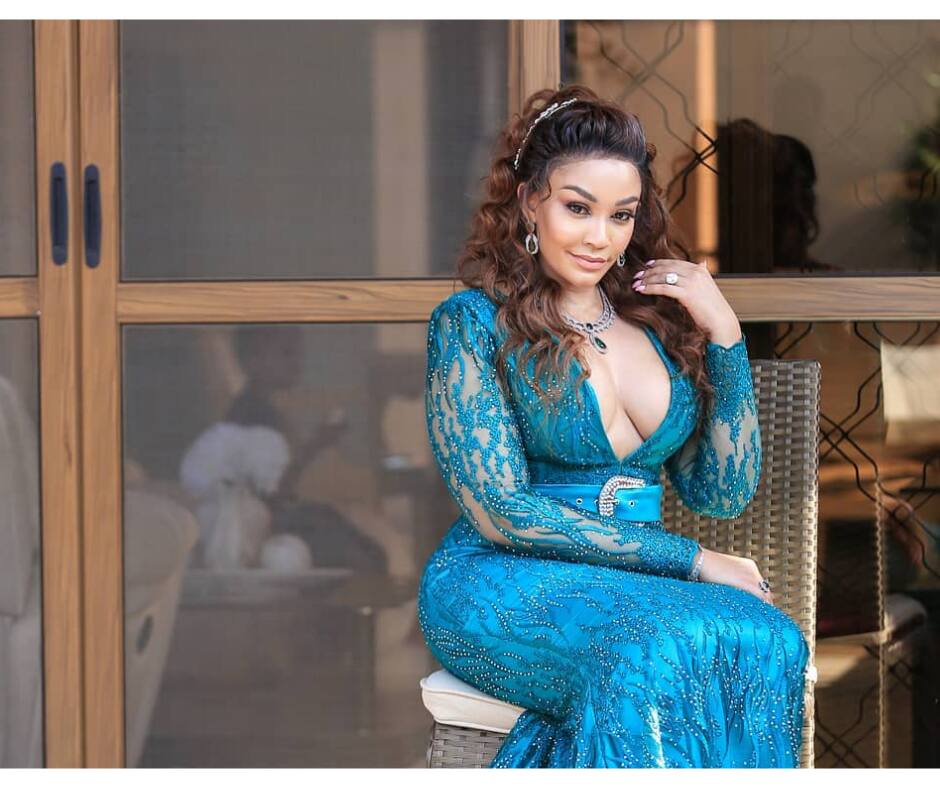 For a month now, Zari has been on speaking terms with Diamond and the two have supported each other openly on social media.
The mother of five often sends videos of her kids to her baby daddy and even supports his new songs.
She celebrated Diamond for "finally growing up and being a good dad" in a short Instagram post.
The socialite even rekindled her friendship with her ex's mum Mama Dangote and the two exchange jokes on social media.